Imagine being able to give a California Senator a thank you certificate for allowing
your organization to take part in supporting the community along with his office.
Well that is what the president of Loaves and Fishes x10 did Thursday May 1st
in the Senators office in Santa Ana California. The president has been supporting the
Senators Healthy Living events for the last three years with farm fresh produce
donated from our Orange County farmers (The Original Manassero Farms) he
also has been supporting their Women Making A Difference events and Senior
Making A Difference events as well.
Through the years the president has received certificates from the
Senators office for his  service including a California Senate Resolution
last year for his 14 years of serving the community.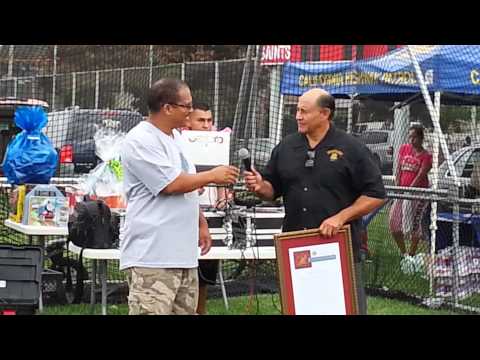 \
We are very grateful to the Senator and the office for allowing our organization to
be a part of what they are doing to help support our community. This is an experience
we will never forget.
Thank you Senator Lou Correa.