Humble and excited is what Robert Flournoy said about receiving his Certificates Of
Recognition from Congressman Alan Lowenthal and Congresswoman Loretta Sanchez
for his support in the 14th Spending a Day at the Santa Ana Zoo Event where hundreds
of families attend every year.
The president has been donating to these events for over four years. These events
are another way for him to support the community and to give what the Lord has
put in his hands to give.
We acknowledge that Loaves and Fishes x10 couldn't do what we do without  Orange
County Farmers trusting us with their produce. We have been faithful to what has been
put in the organization hands and will continue to do so. We are looking for another great
year partnering with "The Original Manassero Farms" and "Orange County Produce".
Once again because of generous Orange County Farmers we have helped to give fresh
produce to families from  Orange County to Los Angeles County by partnering with
food banks,soup kitchen's and churches.
Oh yeah! We forgot to mention these Certificate Of  Appreciation…
The president receiving his California Senate Resolution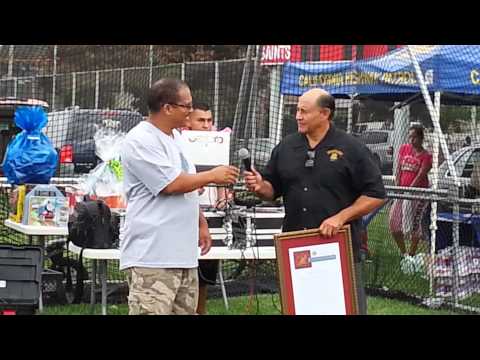 We just added five more schools for a total of 20…