Hours Of Gleaning (8:am to 10:am) 
Note..We would like all volunteers to be at the staging site at 8:am
Directions to The Great Park:
Take the (5 ) South to Sand Canyon Off Ramp and turn (Left)and go straight to the first light
Marine Way and turn (Right) continue straight until you get to the Guard Shack
Turn (Left) and follow the road all the way to the stop sign
Continue straight pass the stop sign and park immediately on the right
The president will be waiting with his white Ford van to caravan to the gleaning area.
What is needed:
Please make sure all volunteers sign the waivers before they come out this will help us to get to the fields faster.
All volunteers must wear long sleeve shirts,pants, closed toe shoes,gloves if you prefer,
hat if you want to protect yourself from the heat and bring some water.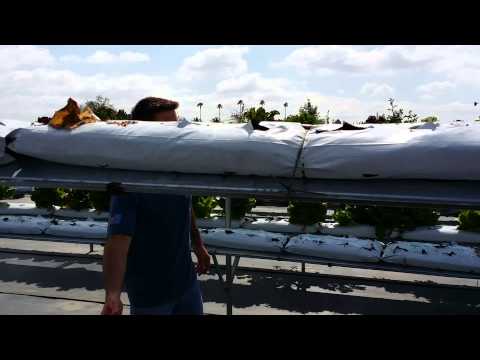 (Organizations responsibility)
Organizations must bring their own vehicles to transfer harvested produce back to their facilities.
You must also bring your own crates ,gaylords etc.
NOTE… All organizations must give L&F x10 the weight count and list of produce you 
                   received Saturday. This will be  required every time there is a harvest or gleaning
                   project.
                                      Oranges at the Ronald McDonald House…
Picking 11:am to 1:pm…
\