We had a wonderful morning filled with the sweet smell of orange blossoms while working away in the orange grove at the Ronald McDonald House in Orange. Over 20 volunteers met us to pick the abundance of oranges. We were thrilled to meet some new volunteers as well as to see many familiar faces including those from Giving Children Hope and Saddleback Church Food Pantry. We made some good headway but there are still plenty of gorgeous oranges left to be picked.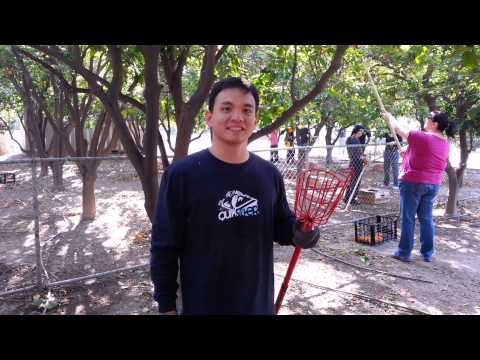 Don't forget to "Like" us on Facebook and keep an eye out for upcoming gleaning/harvesting projects!
The Orange County Ronald McDonald House is having its annual "Walk for Kids" on Sunday, April 7. For more information, please click here: Annual Walk for Kids.
Count how many times the word "orange" was used in this post, reply with the number, and win a FREE bottle of water at your next gleaning/harvesting project! ; )